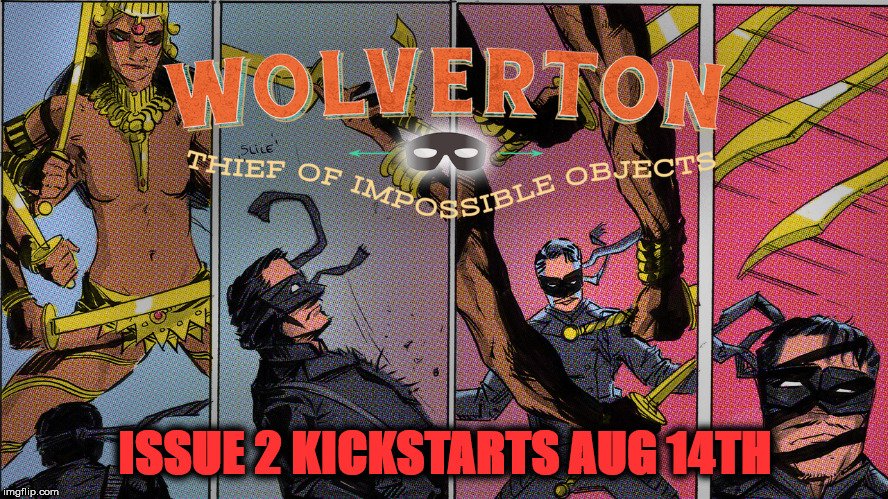 You've got 5 days to prepare! Issue 2 of Wolverton: TOIO is going to go live on Kickstarter August 14 @ HIGH NOON EST! Following up on the insanely wonderful first issue we're finally going to get to continue the adventures of our gentleman thief!
The flawed, funny, and surprisingly witty reallocation specialist is driven by an absolute perfect creative match from the presentation and art. Everything about Wolverton screams to the period (second decade 1900's) and adds depth to the overall feel of the book. Mainly, the look and feel play directly into endearing you to our lovable thief. It only helps that Jack Wolverton hearkens back to the golden age type of protagonist while mixing in a sort of Dread Pirate Roberts humor. This is honestly a very solid character that can lead a comic series.
Head over to Kickstarter on Tuesday and get in on the hi-jinks!
Follow:
@WolvertonComic
Site:
WolvertonComicBook.com